Joseph Folsom grew up and attended school in Camden, SC. He attended the University of South Carolina and graduated with a bachelor's of science degree in accounting in 2003. He went on to earn his master's degree in accountancy with an emphasis on taxation in 2004. After completing the required post graduation two year work experience requirement and passing the CPA exam, Joseph received his CPA license in 2006. Joseph currently owns and operates his own public CPA firm, Joseph Folsom CPA, LLC. Joseph is married to Denise Folsom, a pharmacist at the Camden Wal-Mart. Joseph and Denise have one daughter, Olivia who has been a student at the school starting with the toddler class. Joseph, Denise, and Olivia reside in Camden.
Board Treasurer and Finance Committee Chair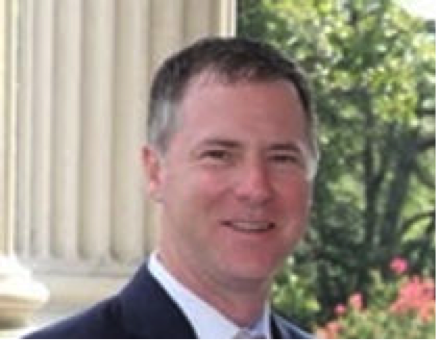 Michael Conley was born in Lancaster, South Carolina. Michael and Eva Conley have lived in Kershaw County since 2011 but both are originally from Kershaw, SC. They have two children, Morgan who is six and Quinn who is four. Morgan is in Lower Elementary at MSC. Presently, Michael is the Director of Planning and Zoning for Kershaw County where he has worked since 2015. He has been working in local government in South Carolina since 2006. After serving four years in the US Army at Fort Bragg, North Carolina, Michael obtained his Bachelor of Arts degree in Political Science from University of North Carolina at Wilmington. Additionally, Michael sits on the Executive Board of the United Way of Kershaw County, is a member of West Wateree Rotary Club, and is on the Board of Directors of the PLAY Foundation.
Strategic Plan Committee Chair
Maria Pryor was born and raised in Barcelona, Spain. She attended Escola Politicnica Superior d'Enginyeria de Vilanova i la Geltr (EPSEVG) for her Bachelors degree in Industrial Electronics and Automatic Control Engineering. She worked for a several years with a scholarship program in the computer department at ESADE Business School and taught Microsoft Office and HTML Pages. Maria worked for a number of years in a publicity company (RG en Movimineto) in Barcelona. In 2005, she moved to SC and enrolled in EPI (English Programs for Internationals), and at Midlands Technical College where she received her Associate in Engineering Technology in Electronics Engineering Technology in 2008. She started to work at Mansion Decorating of SC, Inc. with her husband where she is an estimator and accounting executive. She is the mother of two children, Dylan and Logan who have attended the Montessori School of Camden since they were Infants. Together, Maria and David believe in the Montessori philosophy for their children. Maria is currently the Chairman of the Evaluation Committee for the MSC Board of Directors.
Headmaster and Board Evaluation Committee Chair