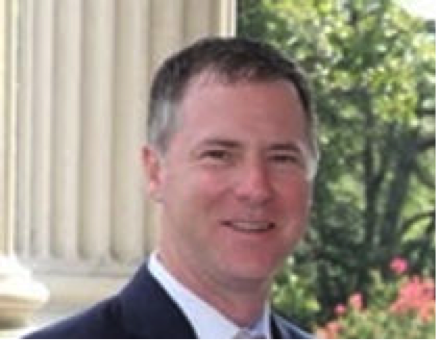 Michael Conley was born in Lancaster, South Carolina. Michael and Eva Conley have lived in Kershaw
County since 2011 but both are originally from Kershaw, SC. They have two children, Morgan who is six
and Quinn who is four. Morgan is in Lower Elementary at MSC. Presently, Michael is the Director of
Planning and Zoning for Kershaw County where he has worked since 2015. He has been working in local
government in South Carolina since 2006. After serving four years in the US Army at Fort Bragg, North
Carolina, Michael obtained his Bachelor of Arts degree in Political Science from University of North
Carolina at Wilmington. Additionally, Michael sits on the Executive Board of the United Way of Kershaw
County, is a member of West Wateree Rotary Club, and is on the Board of Directors of the PLAY
Foundation.
Vice President, Nominating Committee Chair, Buildings & Grounds Committee Chair
D. Chenise Wiley is a native of Camden, South Carolina and has made her home in
Columbia. She earned her Bachelor of Science in criminal justice from South Carolina
State University in 1992 and went on to earn a Juris Doctorate from the University of
Tennessee College of Law in 1995. Chenise is a member of the South Carolina bar and
is admitted to practice in the District Court of South Carolina. Since 1996, she worked
primarily in private practice serving the Midlands with a focus on family law and
domestic relations, federal consumer bankruptcy, probate, and small estate planning.
Ms. Wiley is employed with the South Carolina Department of Education in the Office of
Student Intervention Services. In addition, she is in limited practice with her firm Law
Office of D. Chenise Wiley, LLC. She is a member of the Richland County Alumnae
Chapter of Delta Sigma Theta Sorority, Inc. where she serves on the chapter's Delta
GEMS and Black Women and Girls Conference committees. She has two adult children
Imani and Joshua. Imani is a local recording artist, performing vocalist, cellist, and a
private instructor for piano, strings, and voice. Joshua serves his country diligently in the
Army National Guard as a member of the Military Funeral Honors Guard. He is a
recording artist, as well. Her family attends Journey United Methodist Church in
Columbia. Chenise's passions include serving youth and young adults in her community
and connecting individuals to resources. During her downtime, she thoroughly enjoys
music, spending quality time with her family, and hopes to travel more in the near future.
Board Member, Community Relations Committee Chair